food network
#FIRSTLOOK: FOOD NETWORK CANADA PRESENT 2022 HOLIDAY PROGRAMMING LINEUP
Our favourite time of the year! Nothing beats watching Food Network Canada over the Holidays and in-fact it's a tradition in my home on Christmas Day! Check-out some highlights from their upcoming 2022 Holiday programming lineup!
NEW SEASON
The Big Bake: Holiday, Season 3 (7x60min)Canadian Broadcast Premiere
Sundays at 8 p.m. ET beginning November 6Watch the promo here
Corus Studios' The Big Bake: Holiday returns with more larger-than-life baking battles. Brad Smith returns as host alongside judges Eddie Jackson, Ron Ben-Israel and Danni Rose. Each episode tasks three professional baking teams with designing, baking and decorating a grand-scale cake creation based on holiday themes, including Santa Clause parade, elves on the loose, the nutcracker ballet, naughty or nice and more. Each episode the team with the most spectacular cake will take home the $10,000 prize.

NEW SEASON Christmas Cookie Challenge, Season 6 (8x60min) Canadian Broadcast PremiereSundays at 9 p.m. ET/PT beginning November 6
Christmas Cookie Challenge returns with hosts Ree Drummond and Eddie Jackson welcoming the most talented cookie makers around to craft stunning creations from rotating carousels and ornaments to heavenly angels. In the eight-episode season, themes include a "Christmas love" couples competition and a gingerbread challenge to build a dazzlingly detailed downtown North Pole scene. Each week, only one winner takes home the coveted golden ornament and $10,000 prize.

NEW SEASON
Holiday Wars, Season 4 (8x60min)Canadian Broadcast PremierePremieres November 6with back-to-back new episodes at 10 p.m. and 11 p.m. ET. Beginning November 13, new episodes premiere Sundays at 10 p.m. ET/PT
Just in time for eggnog and yule logs, nine teams of talented cake and sugar artists compete for sweet victory in the return of Holiday Wars. Host Jeff Mauro and judges Shinmin Li and Aarti Sequeira challenge these elite bakers to create over-the-top cakes inspired by traditional holiday tales. In the end, only one team walks away with the championship title and the grand prize: an all-expenses paid trip to see Iceland's Northern Lights.

NEW SEASON Holiday Baking Championship, Season 9 (4x120min & 4x60min) Canadian Broadcast Premiere Mondays at 8 p.m. ET beginning November 7
A new season of Holiday Baking Championship returns with a dozen of the best holiday bakers showcasing their superb baking skills through weekly dessert challenges over eight episodes. Hosted by Jesse Palmer, each week judges Nancy Fuller, Duff Goldman,and Carla Hall determine which baker rises above the rest, earning $25,000, a spot in Food Network Magazine and the title of Holiday Baking Champion.

NEW SEASON Holiday Baking Championship: Gingerbread Showdown, Season 2 (7x60min)Canadian Broadcast PremierePremieres November 7 at 11 p.m. ET/PT. Beginning November 21, New episodes air Mondays at 10 p.m. ET/PTJesse Palmer hosts a gingerbread-themed Holiday Baking Championship where three teams of gingerbread artists and baking assistants take on all-encompassing gingerbread builds based on a theme. The gingerbread-obsessed artists also face baking twists that can make or break their creations. Joyful judges Nacho Aguirre, Kardea Brown and Breegan Jane bring their expertise and holiday cheer to decide which team wins $10,000 worth of festive prizes.

NEW SERIES
Beat Bobby Flay: Holiday Throwdown(6x60min)Canadian Broadcast Premiere
Fridays at 9 p.m. ET/PT beginning November 11Santa's got Bobby Flay on the naughty list this year, which means he'll be facing off against his Food Network family for some good old-fashioned holiday competition. Each episode sees the Beat Bobby Flay format expanded to three rounds with a team element – and in Bobby's biggest nightmare, only the toughest chefs are entering the kitchen to attempt to take him down in this epic Beat Bobby Flay: Holiday Throwdown!
NEW SPECIAL
Kids Baking Championship: All-Star Holiday Homecoming (1x60min)Canadian Broadcast PremierePremieres Monday, November 28 at 9 p.m. ET/PT Four Kids Baking Championship winners return to show off their top-notch skills as they craft tasty holiday delights. Hosts and judges Duff Goldman and Valerie Bertinelli challenge the champs to bring the holiday cheer with decked-out yule logs for a chance to win a stunning prize package worth $10,000!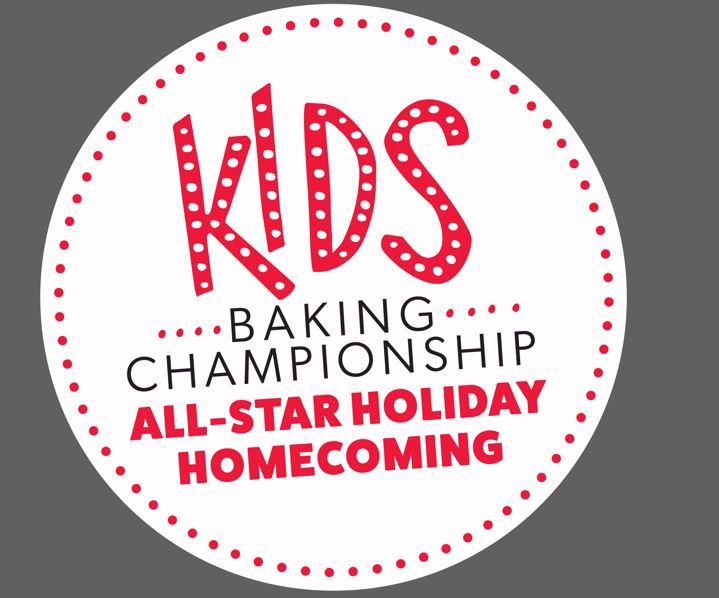 NEW SERIES Candified: Home for the Holidays (4x60min)Canadian Broadcast Premiere
New episodes premiere nightly at 8 p.m. from Tuesday, December 6 to Friday, December 9
The challenge is to create a life-size house made of …CANDY! Watch as Candy Queen Jackie Sorkin and her team of candy artists design, glue, melt and shape hundreds of thousands of sweet pieces to build a fantasy come to life just in time for the holidays.

For more on schedules and recipes, visit here.
#CORUSUPFRONT: CORUS ANNOUNCE UPCOMING 2022/2023 PROGRAMMING LINEUP AT UPFRONTS
The upcoming 2022/2023 programming line-up for the Corus family of networks have been announced and they're back and bigger than ever with several returning favourites and new programming, both on their networks and available for streaming!
A new streaming service from Corus called PLUTO TV launches in Canada this Fall. It will house 100 unique, curated channels and over 20,000 hours of content, the service will offer a full spectrum of free programming including drama, comedy, lifestyle, kids, movies, around-the-clock news, and more.
Some of the exciting programming you can expect:
GLOBAL
NEW FALL PRIMETIME SERIES

Global's first new pick-up joining the fall lineup is the much talked about light-hearted drama So Help Me Todd, which stars Academy Award winner Marcia Gay Harden as razor-sharp, meticulous attorney Margaret Wright (Harden), who hires her talented, but scruffy and aimless, son Todd (Astin) as her law firm's in-house investigator.

Then, in Fire Country, former SEAL Team star Max Thieriot plays Bode Donovan, a young convict seeking redemption and a shortened prison sentence by joining an unconventional prison release firefighting program in Northern California, where he and other inmates are partnered with elite firefighters to extinguish massive, unpredictable wildfires across the region.

Next up, Monarch is a sweeping, multi-generational music drama about America's first family of country music starring Academy Award winner Sarandon, multi-Platinum country music star and three-time Academy of Country Music (ACM) Award winner Trace Adkins and Golden Globe nominee Anna Friel, as they stop at nothing to protect their family's legacy.

In addition, love is in the air on Global this fall with the new reality romance adventure The Real Love Boat, inspired by the classic hit scripted series The Love Boat, which brings singles together to travel the Mediterranean on a luxury cruise ship while looking for love. Destination dates, challenges and surprise singles will test the couples' compatibility and chemistry as they navigate the romantic (and sometimes turbulent) waters ahead.

Also moving to Global's comedy lineup this fall, entering its third season, Home Economics stars Topher Grace and takes a look at the heartwarming yet super uncomfortable and sometimes frustrating relationship between three adult siblings: one in the 1%, one middle-class and one barely holding on.

These shows join new seasons of Global's returning hits like Survivor, CSI: Vegas, 9-1-1, The Equalizer, the NCIS and FBI franchises, Ghosts, Abbott Elementary, the farewell season of New Amsterdam, plus much more.

GLOBAL'S FALL PRIMETIME OFFERING DAY-BY-DAY

MONDAYS
The week kicks off with the return of Global's winning, action-packed lineup starting with last fall's #1 drama 9-1-1**, followed by NCIS, now entering its landmark 20th season, and then the newest in the NCIS franchise, NCIS: Hawai'i,is back for its sophomore season.

TUESDAYS
FBI night returns to Global this fall, kicking off with FBI: Most Wanted followed by Top 20 hits FBI and then the sophomore season of FBI: International**. Then, it's the fifth and final season of the groundbreaking series New Amsterdam, which promises to be a truly celebratory event as viewers bid farewell to this inspiring hospital drama.

WEDNESDAYS
Canada's #1 show Survivor** is back for an adventurous 43rd season, which promises to be filled with more twists and turns than ever before.A full comedy hour follows, starting with the second season of critical darling Abbott Elementary and the hilarious new acquisition Home Economics. Romance caps off the night with new reality show The Real Love Boat – a steamy reimagining of the iconic scripted series.

THURSDAYS
Thursdays on Global this fall feature some of network TV's biggest shows and gets started with laughs from The Neighborhood followed by the return of last fall's #1 new comedy Ghosts**.Then, one of the most talked about new shows – the quick-witted dramedy So Help Me Todd – makes its debut. The night concludes with the return of last fall's most-watched new series CSI: Vegas** on a new day.

FRIDAYS
The work week wraps up on Friday nights and it's all about action kicking off with the night's #1 show last season S.W.A.T.** leading into the new standout action series Fire Country, followed by Global's internationally successful true-crime original Crime Beat – the #2 show in its timeslot last year***.

SATURDAYS
ET Canada Weekend is back for a second season, with host Sangita Patel delivering all the biggest news headlines of the week. Then, 48 Hours lights up Saturdays with more real-life mysteries and intrigue and ends with laughs from Emmy® Award-winning, and Canada's #1 late-night show for young adults, Saturday Night Live, returning for an unprecedented 48th season**.

SUNDAYS
Emmy® Award-winning news magazine 60 Minutes kicks off Sunday nights followed by action-packed The Equalizer, a Top 20 hit among total viewers last season, will be back for a third season on Global** followed by the new country music drama series Monarch. The night finishes with a new season of the hit NCIS: Los Angeles, which was #1 in its timeslot last season**.

RETURNING DAYTIME, LATE NIGHT, SPECIALS AND NEWS SERIES
In addition to Global's new and returning primetime series, Global welcomes back perennial hits from day to night this fall.
DAYTIME, LATE NIGHT AND SPECIALS
Back this fall to keep audiences entertained and informed all day long, daytime talk show series The Drew Barrymore Show, The Talk, Tamron Hall and Rachael Ray all return to Global. For the avid soap opera lovers, Days of our Lives and The Young and the Restless also return, while Global's late-night offering finishes the day with an all-new season of Canada's #1 late night talk show The Late Show With Stephen Colbert**.

Also this fall, the 2022 Canadian Country Music Awards presented by TD return to Global, celebrating their 40th award show and broadcasting live from Calgary on Sunday, September 11 at 8 p.m. ET. Stay tuned for more details to come.

NEWS AND ENTERTAINMENT
Global News continues to break through the noise to provide award-winning journalism that Canadians can rely on. From international crises to dependable reporting on the pandemic, and timely local stories, Global News remains committed to serving audiences with fact-based, accurate, and comprehensive news coverage. As always, Canadians can turn to Global News as a trusted source of information on television, radio and online featuringflagship newscast Global National and daily local newscasts from coast to coast. New for this fall, veteran journalist Farah Nasser joins Global National as weekend anchor, with Dawna Friesen continuing to lead the weekday version of Canada's most-watched evening national newscast. On weekends, Global News dives deeper into big issues and enterprise reporting with the current affairs program The New Reality on Saturdays and the political affairs talk show The West Block on Sundays.

The Morning Show is the most-watched Canadian late-morning TV show in Canada, balancing news and information with fun and entertainment. The show has grown its audience year over year, attracting over 1.2 million viewers a week****, featuring celebrity guests, lifestyle contributors and engaging segments. Hosted by the dynamic pair Jeff McArthur and Carolyn MacKenzie, The Morning Show dives into trending topics Canadians are talking about.

Then, fresh off of four Canadian Screen Awards wins including Best Talk Program or Series, ET Canada returns for an 18th season. ET Canada is the county's go-to source for Hollywood news, straight from the red carpet at some of the world's biggest events including the Emmy Awards, the Grammy Awards, and the Cannes Film Festival. Hosted by Cheryl Hickey, with Sangita Patel, Carlos Bustamante, Keshia Chanté, and Morgan Hoffman, ET Canada continues to bring viewers exclusive interviews and specials, with the biggest celebrities in Hollywood.
CORUS FAMILY OF NETWORKS AND STREAMING
SCRIPTED DRAMA & ADULT COMEDY
As the exclusive home of marquee Peacock Original programming in English Canada, last year saw Top 10 specialty entertainment programs including Dr. Death, Dan Brown's The Lost Symbol****** and Bel-Air* driving massive audiences on linear specialty networks as well as on STACKTV, and this broadcast season will deliver even more new buzzworthy Peacock series backed by the biggest stars. Landing on Corus' top drama networks, W Network or Showcase, the following must-watch series will also be available to stream live and on demand on STACKTV with full series and long-term stacking rights. More information and network details for these highly-anticipated series will be announced as the broadcast season progresses.
Coming soon to the schedule is Pitch Perfect (wt) starring Adam Devine who reprises his beloved character Bumper Allen from the hit film franchise as he moves to Germany to revive his music career when one of his songs becomes big in Berlin. True crime fans can look forward to the compelling limited drama series, A Friend of the Family,starring Anna Paquin, Jake Lacy, Colin Hanks, Lio Tipton, Mckenna Grace and Hendrix Yancey, and based on the harrowing true story of the Broberg family, whose daughter Jan was kidnapped multiple times over a period of years by a charismatic, obsessed family "friend." Then, The Resort – from the creators of Palm Springs and Mr. Robot – is a dramedy about a multi-generational exploration of love, marriage, and family vacations, set amidst one of the Mayan Riviera's most bizarre unsolved mysteries. Also coming soon, The Best Man: The Final Chapters, written and directed by Malcolm D. Lee, reunites the film's original cast including Morris Chestnut, Melissa De Sousa, Taye Diggs, Regina Hall, Terrence Howard, Sanaa Lathan, Nia Long and Harold Perrineau nearly 25 years after the film premiered in theatres. Lovers of young adult fiction can sink their teeth into Vampire Academy, based on a series of young adult paranormal romance novels by international bestselling author Richelle Mead, and Saturday Night Live alumni Pete Davidson stars in Bupkis, a heightened, fictionalized version of his real life with Edie Falco playing his mom.
More premium scripted dramas include The Lazarus Project, a riveting, action thriller; Irreverent, a fish out of water crime drama; and The Midwich Cuckoos, a modern reimagining of the classic sci-fi novel led by the incomparable Keeley Hawes and Max Beesley. Upcoming drama series created, directed and co-written by Peter Kominsky, The Undeclared War, set in the world of cyber security and stars Hannah Khalique-Brown, Simon Pegg, Maisie Richardson-Sellers, Edward Holcroft, Adrian Lester, Alex Jennings, German Segal, Tinatin Dalakishvili, Hattie Morahan, Ed Stoppard, Kerry Godliman and Mark Rylance; plus, Gemma Arterton stars in Funny Woman, a story of a young woman who finds her voice in the male dominated world of the 1960s sitcom.
Corus' drama networkswill also see Tom Swift, an enthralling action-adventure mystery starring Tian Richards and Ashleigh Murray and inspired by the Tom Swift book series that hails from Stratemeyer Syndicate, which also publishes the Nancy Drew, Hardy Boys and Bobbsey Twins books.Also coming this fall is Walker: Independence, a wild-west origin story to CW's Walker set in the late 1800s, and later this year, DC comics fans can look out for Gotham Knights, a new superhero series featuring a team of mismatched fugitives who must band together to become its next generation of saviors known as the Gotham Knights.
In addition to this newly announced premium content, W Network, a Top 10 specialty network**,invites returning seasons of popular drama series including Season 2 of young adult drama series One of Us Is Lying; the sixth and final season of The Good Fight, Top 20 specialty entertainment program Nancy Drew, Season 2 of Men in Kilts: A Roadtrip with Sam and Graham which takes place in New Zealand, and Season 7 of Top 10 specialty entertainment program Outlander*.
New seasons of fan-favourite series will also return to Showcase including Season 2 of Top 10 specialty entertainment program Bel-Air*, Season 2 of horror series Chucky, Season 2 of the award-winning, music-infused comedy series We Are Lady Parts, Season 3 of hit DC series Pennyworth, and Season 5 of the critically-acclaimed drama series All American.
Adult Swim, a Top 20 specialty network**, continues to offer the best in original animation and live action programming to its massive loyal fanbase of young adults. Adult Swim fans can look forward to Housing Complex C, which centres around Kimi who lives in a small, low-cost housing complex located in the seaside town of Kurosaki, where trouble seems to follow her wherever she goes and horrific incidents begin to occur. Also coming soon to Adult Swim in Canada are two new animated series Royal Crackers,which follows two brothers who live in their comatose father's house waiting for him to die (he never does) so they can inherit his cracker company empire; and Uzumaki, a four episode mini-series based on the Shogakukan manga by legendary author Junji Ito. Plus, fans can get excited for an anime spin-off of the Emmy-winning series, Rick and Morty: The Anime,which will also be coming to the network.
New seasons of Rick and Morty, a Top 10 specialty entertainment program********, Harley Quinn, Bob's Burgers, Family Guy and The Eric Andre Show will also return.
HALLMARK CHANNEL ON W NETWORK
Through Corus' established partnership with Hallmark Channel, W Network continues to bring in significant audiences with its popular seasonal programming events and fulsome offering of heartfelt content which have built a dedicated Canadian fanbase. As Canada's Christmas Network, the most-watched holiday programming event, Hallmark Channel's Countdown to Christmas, has become an annual tradition in Canadian homes. The highly-anticipated seasonal stunt continues to be a top audience driver, propelling W Network to the #1 specialty station overall with Women 25-54 during the programming event again this year*******.
UNSCRIPTED AND REALITY
Top 10 specialty network,** Food Network Canada is one of the most influential brands in the country, offering an always fresh lineup of premium culinary programming full of fan-favourite faces. This fall, viewers will be treated to new series Bobby and Sophie On the Coast, with Bobby Flay and his daughter Sophie setting off on an incredible food tour across the sunny California coastline. Come fall, Guy's Ultimate Game Night will see Guy Fieri host Hollywood celebrities and their closest friends and family for an evening of off-the-hook food, drinks and games.
As the exclusive Canadian broadcast home of Magnolia content, Magnolia Network Canada is a collection of inspiring stories with something for everyone in the family. Curated by Chip and Joanna Gaines, featuring some of the most talented makers, artisans, chefs, designers, and entrepreneurs across home and design, food and gardening, the arts, and more. This summer, the brand-new special Silos Baking Competitionwill seetalented home bakers compete for $25,000 and an opportunity to get their winning dessert on the menu at Chip and Joanna's Silos Baking Co. bakery. Later on, fans of home improvement content can look forward to new series In With the Old, following designers, builders, and old-home enthusiasts with a passion for transforming abandoned structures, and Making Modern with Brooke & Brice, featuring a married duo who launch a home remodeling business which flips the script on traditional home renovation roles by seeing Brooke as the builder and Brice as the designer. Come next year, new series The Retro Plant Shop with Mikey & Jo follows Mikey McCall, with help from her big sister Joanna Gaines, launching the business of her dreams: a retro-inspired plant shop that blends her passion for gardening with her love of unique, vintage items. Rounding out the schedule, Magnolia Table with Joanna Gaines and Restoration Road with Clint Harp both return for new seasons sure to delight viewers.
Top 10 specialty network,** HGTV Canada is a haven for design, renovation, and inspiration, and moves into the fall with brand new programming full of familiar faces and fabulous spaces. New series Christina in the Country will follow Christina Hall, star of mega-hit series Flip or Flop and Christina on the Coast, on her next adventure expanding her design business across the country and putting down roots at her Tennessee farm as a second home. Next year, the network will introduce Farmhouse Fabulous (wt) with Chelsea and Cole DeBoer,formerly known from Teen Mom 2,sharing a look into their new venture launching a full-time renovation and design business in South Dakota. Up next, Good Bones star and designer Mina Starsiak Hawk will take on the biggest renovation challenge of her career in the new spin-off series, Good Bones: Risky Business where she purchases and restores a heritage home to its former glory.
National Geographic, a Top 20 specialty network,** will see the premiere of the much-anticipated new series Edge of the Unknown with Jimmy Chin, from Academy Award®-winning executive producers E. Chai Vasarhelyi and Jimmy Chin. The series takes audiences inside the minds of elite adventure athletes through transformative stories of confronting fear, devastating personal loss and Mother Nature at her harshest. Also returning to the schedule are new seasons of fan-favourite series Cesar Milan: Better Human, Better Dog,where Cesar Millan will take on his most challenging cases yet, and Running Wild with Bear Grylls, with the famed survivalist pushing the bodies and minds of A-list celebrities to the limit in order to successfully complete the adventure of a lifetime.
Slice viewers can look forward to a buzzworthy slate of new and returning titles. New series Below Deck Adventure will delight fans of the Below Deck franchise, with the inaugural season set in Norway's glacial fjords where wealthy thrill-seekers will experience dramatic adventures during their mega-yacht trip of a lifetime. Reality TV lovers can also look forward to the new series Real Girlfriends in Paris, with six bold twenty-something American women packing their bags for the City of Lights where they find each other, encounter a romantic rendezvous or two, and embrace the spontaneity that comes with living in an exciting new city. The third season of The Real Housewives of Salt Lake City, continuing to share the unconventional lives of successful women navigating an exclusive social circle in a city where religion, status and perfection are praised to the highest degree. Winter House also returns for a new season, with some of the most beloved Summer House and Southern Charm cast members and their friends packing their bags and bundling up for another cool winter getaway packed with wild parties, steamy hookups, and so much more.
Exploring stories of human endeavour, achievement and progress through award-winning series and specials, The HISTORY Channel is set to premiere a sensational slate of new content. This summer, fans of Alone can look forward to two brand-new franchise spin-offs with Alone: Frozen and Alone: Skills Challenge. Come fall, new series History's Greatest Heists with Pierce Brosnan goes inside the most unbelievable, elaborate real-life heists of all time, and History's Greatest of All-Time with Peyton Manning will see the former star quarterback countdown the greatest achievers of all-time across categories. More Power features Tim Allen alongside his Home Improvement co-star Richard Karn and DIY expert April Wilkerson, as they task three of the best and brightest makers each episode to create mind-blowing builds for a chance to win $5,000.
KIDS
YTV embraces its role as a leader in all things fun for families as the first dedicated network for kids in Canada. This fall, get ready for hit tween drama series The Next Step as it pirouettes over to YTV for Season 8 and a returning season of Are You Afraid of the Dark?.
Over on TELETOON, hilarious comedy, unexpected surprises and edge-of-your-seat action ensues through best-in-class animation. Coming this fall exclusively to TELETOON, the epic prequel Gremlins: The Secrets of Mogwai from HBO Max unlocks the mystery of how a 10-year-old Sam Wing (future shop owner Mr. Wing in the 1984 Gremlins movie) met the young Mogwai called Gizmo.
Treehouse is devoted to children from breakfast to bedtime providing a strong balance of educational, imaginative and entertaining programs in a safe place trusted by parents. This fall, the network welcomes Batwheels, a preschool animated action-adventure comedy series featuring the most heroic and iconic vehicles from the DC universe, and Bugs Bunny Builders, where at ACME Construction Company, Bugs Bunny and Lola Bunny manage a crew of builders who by working together as a team, use their tools and wild vehicles to pull off some of the looniest construction jobs ever.
For the newest Disney series and movies, Disney Channel, Disney Junior and Disney XD are the go-to networks, providing entertainment for the whole family with exclusive programming airing day and date with the U.S. Coming soon to Disney Junior, families can enjoy a brand new season of Marvel's Spidey and his Amazing Friends.
For more on the Corus family of networks' 2022/2023 programming line-up. Click here.
#FIRSTOOK: CORUS ANNOUNCE 2022/2023 PROGRAMMING LINEUP
CORUS have announced their upcoming slate of 2022/2023 programming with new and returning programming across their family of networks! With that, they are committing to 200 hours of Canadian content across their portfolio!
Highlights below of what's to come.
GLOBAL 
Global's acclaimed scripted slate includes Season 2 of last fall's #1 new Canadian series Family Law*, starring Jewel Staite and Emmy® nominee Victor Garber, which was recently greenlit for Season 3 with production currently underway in Vancouver. Also upcoming on Global is Season 2 of Canada/Ireland co-production Departure starring Emmy® winner Archie Panjabi and Oscar® winner Christopher Plummer. Then, from acclaimed filmmaker Director X and Boat Rocker is Robyn Hood, a modern reimagining of the classic Robin Hood story set to begin production this summer in the Toronto and Hamilton area with casting to be announced soon.
Additionally, ET Canada is back on Global for Season 18, fresh from winning four Canadian Screen Awards including Best Talk Program or Series. In addition, ET Canada Weekend has been renewed for Season 2 bringing audiences all the latest entertainment news headlines of the week..


LIFESTYLE 
Food Network Canada 
A Top 10 specialty network** and the ultimate culinary destination, Food Network Canada satisfies appetites with the renewal of five standout original series as part of its lineup.
Food Network Canada's new greenlights include the most prestigious culinary competition series in the country and a Top 20 overall specialty entertainment program in spring '21*** Top Chef Canada,which is making its return for a milestone 10th season. In the serialized series, a new roster of talented professional chefs will compete in high-octane challenges for the sought-after title of Canada's Top Chef. The competitions continue with Season 3 of the larger-than-life themed baking series The Big Bake (7×60 Halloween and 7×60 holiday-theme) from Corus Studios. Celebrated YouTube personality and cookbook author Danni Rose joins the panel of resident judges alongside host Brad Smith, chef and author Eddie Jackson and acclaimed pastry chef Ron Ben-Israel. A Top 10 program on Food Network Canada this spring****, Corus Studios' Great Chocolate Showdown (8×60) returns with more delectable ooey-gooey creations in its fourth season.
More from Corus Studios includes previously announced new episodes of sizzling competition series Fire Masters (10×60) with host Dylan Benoit, and the always charismatic John Catucci takes viewers on mouthwatering food travelogue adventures with new episodes of Big Food Bucket List (9×30). 
 
The HISTORY Channel 
The HISTORY Channel comes to life this year with more new original content than ever before. The network's slate is set to offer a slew of factual and unscripted content including the renewal of five Corus Studios hit series and two groundbreaking documentaries that are sure to educate and entertain audiences.
In honour of Canada's National Day of Truth and Reconciliation, a new two-hour documentary sheds light on the history of the relationship between Indigenous people and settlers. True Story (2×60) offers a critical lens to the past, revealing some shameful and heartbreaking truths, as well as uplifting and inspiring hope.
For Remembrance Day, Our War (2×60) uncovers stories about extraordinary individuals who made heroic contributions to WWI and WWII. From the descendent of one of Canada's first Black servicemen, to the great-grand-nephew of a female intelligence officer stationed at Bletchley Park, the documentary follows these descendant's investigations into their families' historic pasts.
New from Corus Studios this fall is previously announced series Deadman's Curse (8×60), following a diverse team of explorers on a quest to find a legendary cursed gold mine in B.C. Fan-favourite Corus Studios series Backroad Truckers (Season 2, 8×60), Big Timber (Season 3, 8×60), Lost Car Rescue (Season 2, 6×60), and Rust Valley Restorers (Season 5, 8×60) all return this year, along with Salvage Kings (Season 3, 8×60), which sees Ted taking the ultimate risk of opening his own salvage business with a team of familiar and new faces.
HGTV Canada 
HGTV Canada is the nation's destination for all things home. With 12 Corus Studios series upcoming, including seven returning favourites, HGTV Canada continues to be the go-to network for inspiring and heart-warming programming that fits any style.
The #1 Canadian Specialty series*****, Island of Bryan (8×60) continues with new episodes this fall, with even more Baeumler adventures upcoming. Corus is prepping a new Untitled Baeumler Project (working title) (10×60) in development and slated for 2023, plus Bryan will team up with co-host Scott McGillivray in the new previously announced competition series Renovation Resort (7×60). The frenemies oversee four talented contractor/design duos as they each transform a waterfront cabin into a one-of-a-kind vacation rental for a chance to win a $100,000 prize. Viewers will see Scott reunited with Debra Salmoni in Season 4 Scott's Vacation House Rules (14×60), which is newly greenlit.
Sarah Richardson takes on her own vacation rental challenge this fall in the previously announced Sarah's Mountain Escape (10×60). The series follows Sarah and her husband, Alexander Younger, as they transform a run-down B&B in Whistler, B.C. into a four-season luxury vacation rental property. Another West coast-based design and renovation series is Pamela Anderson in Pamela's Garden of Eden (8×60). The previously announced series, coming this fall, follows Pamela as she revitalizes her grandmother's six-acre legacy property on Vancouver Island into a stunning retreat. Another new personality to the network is no-nonsense luxury home designer Ali Budd, who leads a creative team to renovate and build incredible million-dollar renovations in Ali Budd (working title) (8×60).
Off the heels of their series premieres, Sebastian Clovis will offer more empathy and experience to overwhelmed homeowners in Season 2 of Gut Job (8×60), while the cross-Canada renovators from Hoarder House Flippers (8×60) will return to tackle a new batch of disaster houses in a brand new season. Renewals continue with a new season of Top 20 Specialty series Rock Solid Builds (8×60)*****, as well as fellow Corus Studios series' Farmhouse Facelift (8×60) and Making it Home with Kortney and Kenny (10×60). New episodes of Property Brothers: Forever Home (20×60) staring HGTV Canada's beloved brothers are also confirmed.
W NETWORK 
W Network spotlights the prolific career of sex educator Sue Johanson in Sex with Sue (1×90), directed by Lisa Rideout.Viewers will be reintroduced to the former W Network personality and see the unexpected and exciting ways her legacy lives on today.
Corus Studios dives deeper into scripted content with the previously announced set of romantic movies The Love Club (4x120min). The movies follow four women, each dealing with their own dating debacle, who take a vow to call on one another if they are ever in romantic trouble again – a vow that has them resurrecting their "Love Club" ten years later as each of them search for their unique happily-ever-after. The first movie is set to premiere on W Network Winter 2023. The movies will be distributed through Corus Studios.
ADULT SWIM 
Corus is pleased to announce its second Canadian original series for Adult Swim, the popular network that offers an unexpected blend of authenticity, originality, and cleverness. The animated Red Ketchup (20×30), commissioned and greenlit by Corus' French channel Télétoon la nuit, is based on the cult Quebec comic book series from the '80s of the same name. Featuring FBI's crazed rogue agent, Steve "Red" Ketchup, the series will premiere in Canada on both Télétoon la nuit and in English on Adult Swim in 2023. Plus, the previously announced first Canadian original series for Adult Swim, Psi Cops (24×11), is set to premiere on Adult Swim Winter 2023. "Top" detectives Agent Kydd and Agent Felixx, of the secret agency Psi Cops, investigate spiritual phenomena, extraterrestrial life, and paranormal activity using their overly competent incompetence.
KIDS 
NELVANA  
Nelvana continues to deliver premium entertainment for kids with compelling storylines and characters, by nurturing creator-driven projects and best-in-class partnerships.  
The previously announced Best & Bester (52×11) is set to premiere this fall on YTV. A co-production between Nelvana, Eye Present and Gigglebug Entertainment, the series follows two siblings and best friends obsessed with comparing the best things of all time while enjoying the power to transform themselves into anything they want, once a day – if only they can figure out what the best thing to be actually is!
More fresh content from Nelvana landing on Corus' kids networks this fall includes new episodes of Super Wish (52×11) on YTV, produced by Nelvana and Discovery's joint venture, redknot, and created by Nelvana's own Vanessa Esteves and Daytime Emmy® Award winning art director, Adrian Thatcher. Plus, new episodes of Bakugan: Evolutions (26×22) will bring epic action to TELETOON. Then, everyone's favourite P.U.R.S.T. agents continue the adventure with new episodes of the second season of Agent Binky: Pets of the Universe (52×11). Produced by redknot, the series is based on the best-selling books by Ashley Spires, published by Corus Entertainment's Kids Can Press. Also returning to the network is a new season of Thomas & Friends: All Engines Go! (52×11), accompanied by a brand new special with the beloved engines Thomas & Friends: All Engines Go! Mystery at Lookout Mountain (1×60).
YTV 
YTV is the place to be for non-stop Fam Fun! Reaching more kids in its afterschool time block than any other kids station****** The Zone is delivering another year of cool contests, celeb interviews, games and sketches alongside The Zone Weekend and Big Fun Movies.Beloved hosts Spencer, Alex and Duhin return, plus new host Melony will make her on-air debut on June 6 on The Zone.
Premiering on YTV in 2023, Popularity Papers(26×30) is the first scripted series to be announced since Corus became a majority stakeholder in the Academy Award® and Emmy Award®-nominated production company Aircraft Pictures. From Aircraft Pictures and WexWorks Media, the live-action comedy series, developed for television by Amanda Brooke Perrin and showrunner Vivian Lin, is based on the award-winning middle-grade book series by Amy Ignatow. The series tells the story of two best friends, Lydia Goldblatt and Julie Graham-Chang, who are on a mission to crack the popularity code and dismantle this crazy social construct for middle-schoolers everywhere. Using the scientific method, the girls conduct social experiments on their peers with hilarious results.
(Photo credit: Corus)
#FIRSTLOOK: FOOD NETWORK CANADA 2021 HOLIDAY PROGRAMMING LINEUP
The Holidays are here and we love nothing more than binging FOOD NETWORK CANADA during the Holidays! Check-out some of their upcoming Programming offerings to inspire us! Season's Eatings!
NEW SEASON
The Big Bake: Holiday, Season 2 (6x60min)
Canadian Broadcast Premiere
Mondays at 8 p.m. ET/ 5 p.m. PT
The Big Bake: Holiday is a larger-than-life baking competition series with themed episodes. In each episode, three professional baking teams have five hours to design, bake and decorate a grand-scale cake creation based on a particular theme. These bakers need to think big and bold, blowing up their designs to gigantic proportions and thinking outside the (bakery) box. In the end, the most ambitious, eye-popping and delicious cake will go home with a $10,000 prize.
NEW SEASON


Holiday Baking Championship, Season 8 (3x120min & 5x60min)
Canadian Broadcast Premiere
Mondays at 9 p.m. ET/PT The search to find the greatest holiday baker begins as eight amateur bakers enter the kitchen, where they show off their family traditions and superb baking skills. To survive the challenges from week to week, they must prove their abilities in front of our tough-love judges: Duff Goldman, Nancy Fuller and Lorraine Pascale. Hosted by Jesse Palmer, this baking championship is the sweetest way to celebrate this holiday season.
NEW SEASON
Holiday Wars, Season 3 (8x60min)
Canadian Broadcast Premiere
Premieres Sunday, November 7 with back-to-back episodes at 9 p.m. and 10 p.m. ET/PT. Beginning November 14, new episodes continue Sundays at 10 p.m. ET/PT
Holiday Wars sees nine teams of masterful cake and sugar artists battle it out over eight one-hour episodes to create eye-popping and edible seasonal displays. Whether it is creating the perfect snowball fight, or bringing the story of an iconic caroling song to life in the most delicious way imaginable, these confectionary stars must lay it all on the line to impress host Maneet Chauhan and judges Shinmin Li and Aarti Sequeira.
NEW SEASON


Christmas Cookie Challenge, Season 5 (8x60min)
Canadian Broadcast Premiere
Premieres Sunday, November 14with back-to-back new episodes at 8 p.m. and 9 p.m. ET/PT. Beginning November 21 new episodes continue Sundays at 9 p.m. ET/PT
Holiday cookies are more than mere sweets, they are also gifts and mementos of childhood and family celebrations. This holiday season, co-hosts Ree Drummond and Eddie Jackson get audiences ready for the holidays with the return of Christmas Cookie Challenge. In each one-hour episode, five daring and confident cookie makers compete in two rounds to prove their holiday cookie-baking skills.
NEW SPECIAL
Holiday Baking Championship: Gingerbread Showdown (5x60min)
Canadian Broadcast Premiere
Mondays at 10 p.m. ET/PT beginning November 15
Three teams of talented gingerbread artists face off in the new five-episode spin-off, Holiday Baking Championship: Gingerbread Showdown. Host Jesse Palmer brings audiences inside this festive world of gingerbread delights, as judges Nacho Aguirre, Kardea Brown, and Breegan Jane challenge the gingerbread teams in each standalone one-hour episode to embrace their holiday spirit.
NEW SEASON


Buddy vs. Duff: Holiday, Season 4 (3x60min & 1x90min)
Canadian Broadcast Premiere
Sundays at 8 p.m. ET/PT beginning November 28
Each episode features Buddy and Duff creating out-of-this-world cakes that perfectly celebrate the holiday season. With just 20 hours to work with their talented teams and bring their masterpieces to life, four esteemed pastry chefs join the teams at their bakeries each week to judge the cakes, including Gesine Prado and Elizabeth Falkner from Jersey City, and Stephanie Boswell and Valerie Gordon judging from Los Angeles.
NEW SPECIAL
The Best Thing I Ever Ate Holiday Edition (1x60min)
Canadian Broadcast Premiere
Thursday, December 2 at 10 p.m. ET/PT
The All-Star Best Thing I Ever Ate Holiday Edition is the ultimate guide to America's most amazing holiday meals, eats and treats as told by the pros who spend their lives obsessing over food.
NEW SPECIAL


Kids Baking Championship: Light Up the Holidays (1x60min)
Canadian Broadcast Premiere Monday, December 13 at 8p.m. ET/PT
Kids Baking Championship: Light Up the Holidays features fan-favorites returning to the kitchen to make Holiday Candle Tsunami Cakes with a poured sugar flame. Host and judge Duff Goldman is joined by a special guest judge who will offer their unique perspective as a former contestant. In the end, the baker with the best cake will win.
NEW SPECIAL


Holiday Wars: Champion Cake Off Special (1x60min)
Canadian Broadcast Premiere Sunday, December 26 at 10 p.m. ET/PT
Host Maneet Chauhan challenges the reigning champions of Halloween Wars and Holiday Wars on Holiday Wars: Champion Cake Off. The two teams of cake and sugar artists must create their own team mascot and show how they will celebrate the New Year with a champagne-inspired cake flavor. Judges Shinmin Li and Aarti Sequeira determine which team of champions come out on top.
DAYTIME PROGRAMMING
Some of Food Network's most recognizable faces share holiday-themed instructional programming including new specials The Kitchen: Home for the Holidays and The Pioneer Woman: Holiday and reruns of favourites including Giada's Holiday Handbook, Girl Meets Farm, Guy's Ranch Kitchen and Valerie's Home Kitchen.
#FIRSTLOOK: FOOD NETWORK CANADA'S 2020 HOLIDAY PROGRAMMING LINEUP
One of our favourite things to do over the Holidays is watch Food Network's various marathons and in addition to those, they have several exciting new programs coming at us! Buddy Valastro is back in BUDDY VS. CHRISTMAS and Kristin Chenoweth hosts CANDY LAND! See some of their exciting options lined-up including premiere dates for these and returning favourites HOLIDAY WARS, HOLIDAY BAKING CHAMPIONSHIP and more!
Holiday Wars, Season 2 (6x60min)
Canadian Broadcast Premiere
Sundays at 10 p.m. ET/PT
It's time for a brand-new holiday season competition packed with tons of Christmas cheer! Hosted by Raven-Symoné, five teams of cake masters and sugar artists face off in four jolly battles, creating mind-blowing, fantastical holiday displays that are as festive as they are delicious. In the Snowball Fight challenge, the competitors must use cake and sugar to create an edible holiday design in just 45 minutes. One winning team wins an advantage for the Winter Blizzard challenge, where they have to craft an eye-popping Christmas display made up entirely of cake and sugar. One team is eliminated after each battle, and in the end, one team will jingle all the way home with a $25,000 grand prize.

Holiday Baking Championship, Season 7 (2x120min & 6x60min)
Canadian Broadcast Premiere
Mondays at 9 p.m. ET/PT
The search to find the greatest holiday baker begins as eight amateur bakers enter the kitchen, where they show off their family traditions and superb baking skills. To survive the challenges from week to week, they must prove their abilities in front of the tough-love judges: Duff Goldman, Nancy Fuller and Lorraine Pascale. Hosted by Jesse Palmer, this baking championship is the sweetest way to celebrate this holiday season.

Kids Baking Championship: Season's Sweetings (1x60min)
Canadian Broadcast Premiere
Sunday, November 8 at 9 p.m. ET/PT
Four beloved kid bakers are back and must think on their feet, as Valerie Bertinelli and Duff Goldman challenge them to create holiday gingerbread houses with a cake twist. Their skills are tested with a surprising curveball of making reindeer treats as well. One winner will rise to the top to take home a baker's dream prize package of top-of-the-line baking equipment worth over $10,000.

Christmas Cookie Challenge, Season 4 (6x60min)
Canadian Broadcast Premiere
Sundays at 9 p.m. ET/PT beginning November 15
Holiday cookies are more than mere sweets — they are gifts, mementos of childhood, and most certainly made with pride. In Christmas Cookie Challenge, five confident and daring bakers compete to prove their holiday cookie-making skills. Tough-love judges are on hand to crown the holiday cookie master, who will go home with a $10,000 prize!

Candy Land (1x120min & 5x60min)
Canadian Broadcast Premiere
Tuesdays at 10 p.m. ET/PT beginning November 17
On the sweetest new competition series, Candy Land, host Kristin Chenoweth guides five teams of professional cake and sugar artists through fantastical challenges to create heavenly confectionary showpieces based on the iconic Hasbro game. Each of the six episodes feature the players stepping into one of the eye-popping life-size lands, from Peppermint Forest and Gumdrop Mountains, to Chocolate Mountain and Lollipop Woods, to forage for flavors and unique ingredients to use for their masterpiece designs. Judges Nacho Aguirre and Aarti Sequeira determine which teams advance down the board, and the first to make it to King Kandy's Castle wins the game and earns the grand prize of $25,000.

Buddy vs. Christmas (4x60min)
Canadian Broadcast Premiere
Mondays at 10 p.m. ET/PT beginning November 23
Buddy Valastro goes head-to-head with the greatest non-cake artists in the new elaborate Christmas-themed competition series, Buddy vs. Christmas. Buddy's skills will be tested as he goes up against an award-winning scenic designer, a glassblower, an animatronics expert and more. The one that conquers Christmas with their design will be crowned winner by cartoonist and comedian Jason Chatfield and lifestyle blogger Courtney Quin.
DAYTIME PROGRAMMING
Some of Food Network most recognizable faces share holiday-themed instructional programming from series including Giada's Holiday Handbook, Guy's Ranch Kitchen, The Kitchen, The Pioneer Woman, and Valerie's Home Cooking.
RETURNING HOLIDAY SPECIALS
In addition to the new programming, Food Network Canada's schedule is jam-packed with holiday-themed episodes and specials from fan-favourite series including Chopped, Chopped: Sweets, Chopped Juniors, Guy's Grocery Games, The Big Bake: Holiday, The Great Food Truck Race, and more.
HOLIDAY MARATHONS
Beginning December 7, marathons of fan-favourite holiday series and specials air every day from 2 p.m. to 8 p.m. ET/PT.
Viewers can also cozy up on the couch and enjoy marathons of Christmas Cookie Challenge, Gingerbread Giants, Holiday Baking Championship, Holiday Gingerbread Showdown, Holiday Wars, Santa's Baking Blizzard, The Big Bake: Holiday, and more.
(Photo credit: Food Network Canada)
#INTERVIEW: GIADA DE LAURENTIIS
You've been mesmerized by her incredible beauty and seduced by her Culinary delights on the Food Network, but Giada De Laurentiis is actually in Toronto to draw focus to an important cause close to all of our hearts. The Italian-born American Goddess is here to host Chef's Challenge: The Ultimate Battle for a Cure at the Toronto Congress Centre, the Event supporting a $4.5 million pledge to Mount Sinai Hospital with an emphasis on Women's Health and Cancers research.
Although her Itinerary was filled to the brim, the Los Angeles Native was kind to take a few moments out of her day to chat.  I was guided into her Dressing Room, where she was relaxing on a white Barcelona Couch, inviting me to have a seat.  Exuding absolute confidence yet still managing to be extremely personable, it was evident within seconds why she is adored dearly by so many Men and Women alike.
I'll be honest with you – my schedule doesn't allow for much TV Watching, hence I never found much of a need to add the Food Network to my Cable Package.  It was a few months ago that I was home watching Late Night with Jimmy Fallon – my usual comforting background noise – as I finished-up some Blogging before bedtime.  I couldn't help but notice De Laurentiis – bubbly, effervescent and outright hilarious as she tried getting Fallon to drink a healthy Smoothie with Gin in it.  He tried it begrudgingly and even though he didn't love it, I for one was won over.  I rummaged through YouTube for Clips of her Cooking, a search rendering a litany of Fan-uploaded Clips of her Recipes like Lemon & Lavender Cookies, Pork with Sweet Onion Marmellata,  Butternut Squash Tortellini made with Wonton Wrappers – all sumptuous, relatively easy to make and yummy.  "Jimmy is such a lovely  Human Being. He makes you feel so comfortable as if it's just the two of you" she reveals to me, "I've done a lot of Talk Shows – trust me – it's so intimidating.".
De Laurentiis walks me through her experience of immigrating with her Family from Italy to America as an eight-year-old, a decision made after the Patriarch of her Family, her Grandfather, encountered lucrative opportunities stateside, taking them to New York for a couple years before relocating ultimately to California. On her first introduction to American Cuisine she says, "The first thing I remember was going to a Friend's house and having a TV Dinner. I remember thinking to myself 'Is this Dog Food? What is this exactly?'".  Needless to say, her discerning Tastebuds were not impressed with the frozen and then reheated offering.  Her first pleasurable experience with American Food though came a bit  later when she encountered French Fries and Burgers.  To this day she remains a Fan of Regional Fast Food Chain, In-N-Out Burger.
I ask her for a bit of advice on where to dine in Los Angeles, since I'll be visiting for the first time later this month.  The options are plentiful, I learned. "We truly have some of the best Mexican food, because we're so close" she says, "Pettycash Taqueria is really, really, yummy and super, super casual.".  She also gives Tex-Mex Hotspot Border Grill from fellow Chefs Mary Sue Milliken and Susan Feniger a glowing review, but for Italian she names Capo (Italian for "Captain") as her Favourite.  The City she tells me, is obsessed with Korean Food, a movement fronted by Korean-American Chef Roy Choi, which is seeing Locals warm-up in droves to Korean Barbeques and Tacos.  "It's a huge culture in L.A. for us".
I ask about when it was that she realized her Career would take a turn for the Culinary after majoring in Social Anthropology at U.C.L.A., which made her one of the first in her Family to partake in post-secondary studies.  "I realized at the beginning of College, but my Parents insisted I finish", says the eventual Graduate of ultra-prestigious Le Cordon Bleu.   "I wanted to be a Pastry Chef, so what better place than Paris?".
Finding work as a Pastry Chef wasn't easy, especially returning home from France to one of the most health-conscious cities in the World.  She soon found herself working with Celebrity Chef Wolfgang Puck and his Pastry In-Charge, Sherry Yard.  From there she became THE Ron Howard's Personal Chef, flying back-and-forth from Los Angeles to Connecticut, before branching into Food Styling, catching the eye of Food & Wine Magazine during a trying post-9/11.  That golden opportunity for exposure  led her to sudden stardom when the Food Network took notice of her potential and she certainly hasn't looked back since with a booming Catalogue of Books, Products and TV Series, the latter garnering her a Daytime Emmy.
Two defining flavours have become synonymous with De Laurentiis' Cooking are sweet and citrus. Naturally she has a pronounced Sweet Tooth in being a self-admitted Chocoholic.  She touts highly one of her latest Creations, Bonbon-esque Chocolate Fig Bites,  found in her latest Book, Giada's Feel Good Food.  "I get it – kids are sick, people don't feel good and people need to be eating better", she says about the inspiration behind the New Release.  "It's been fun to change things up and try to find ways to make really great Treats to help make people feel better.".
Being a Mother with a flourishing Career, she understands the need for Go-To Meals and short preparation times.  "I've always wanted to find ways to inspire people to get into the Kitchen to make Italian that looks and tastes fantastic", states the petite Powerhouse. "There's a time and place for making things like Bolognese and all of these things to take a bit longer – but there's also a time and place to take 15 minutes out of your day to make yourself a Meal.".   She swears by Oatmeal with Olive Oil, Salt & Pepper – her quickest and most often-consumed Breakfast, while her Chia Seed Pudding has proven itself to be a massive Hit, as are her Fennel, Lettuce & Pea Soup and Lemon Spaghetti (note: the proper pronunciation is "Spig-it-tee") Recipes.
A side of De Laurentiis we often don't get to see is the Fan side. Many would be surprised just how eclectic her Musical tastes are, in addition to her tastes for Food.  "Celebrities were never a big deal to me because I grew-up in L.A." she admits, "I like out-of-the-box people and people who are real; they don't always have to be big Movie Stars.".  She does however, tell me her favourite Acts include the likes of Foo Fighters, Lady Gaga, MGMT, Lorde, Red Hot Chili Peppers, Billy Joel, Julio Iglesias, Gipsy Kings – although the latter two she probably never would've admitted to enjoying in her youth. "Now that I'm older, I kinda like it because it brings me back to those days!".   Songs like Harlem (New Politics) and Who You Love (John Mayer ft. Katy Perry) currently are on high-rotation for her.
For those who don't speak Italian, the name Giada means "Jade", which decidedly is the name of her Daughter. On how De Laurentiis manages to balance her highly-successful Career with Family Life, she leaves us with one bit of advice. "I do it one day at a time. I have a great Husband (former Skier Todd Thompson) who helps me a lot, a great  Family and two great Ladies who've been with me since the very beginning", she imparts.  "You have to be okay as a Woman to feel like you know when to ask for help and be okay with asking for help, realizing you can't do everything.".
Watch and listen to Mr. Will's Chat with Giada De Laurentiis below:
More Snaps below:
…and how sweet is this??:
(Photo/video credit: Mr. Will Wong)
#FUNDRAISING: GIADA DE LAURENTIIS AMONG CHEFS TO COMPETE AT CHEF'S CHALLENGE: THE ULTIMATE BATTLE FOR A CURE
Originating in 2010, Chef's Challenge: The Ultimate Battle for a Cure takes place once again in Toronto's west-end next month. Coming to do good in support of Mount Sinai Hospital are a Who's-Who of Culinary Greats, headlined by the bubbly Giada De Laurentiis! The Event thus far has raised over $3 million towards the care and research of Women's Cancers.  The Top 50 Fundraisers will have a chance to compete alongside De Laurentiis even.
This year's Roster of personalities include:
− Giada de Laurentiis (Giada at Home)
− Scott McGillivray (Income Property)
− David Rocco (David Rocco's Dolce Vita)
− Mark McEwan (Top Chef Canada)
− Vikram Vij (Vij's Restaurant/Vij's Railway Express)
− Bal Arneson (Spice Goddess)
− John Catucci (You Gotta Eat Here)
− Grant van Gameren (Bar Isabel)
− Maggie McKeown (Donut Showdown)
The Challenge takes place Saturday, February 8, 2014 at the Toronto Congress Centre.
Learn more on its Official Website here.
"Like" the Chef's Challenge on Facebook here.
(Photo credit: Food Network)
#SPOTTED: DEAN MCDERMOTT IN TORONTO FOR "CHOPPED CANADA"
Chop or be chopped!  Food Network Canada is ready to unveil what could well be its tastiest new secret in the Canadian edition of American Hit Reality TV Series, CHOPPED.  The Series  sees four Chefs tasked with creating three-course Meals with four – yes FOUR – Mystery Ingredients to be unveiled each episode. A $10k Cash Prize is on-the-line for the hopeful Winner.
Toronto-born Actor/Television Personality Dean McDermott has the distinction of hosting the exciting new branch of the Series, and he is in-town promoting the launch of CHOPPED CANADA, which is certain to gain a following quickly with some highly-recognizable faces set to appear among the rotating Panel of Celebrity Chef Judges.  Susur Lee, Lynn Crawford, Vikram Vij, John Higgins, Anne Yarymowich, Michael Smith, Roger Mooking and hunky, hunky Chuck Hughes are among the names to grace the screens of Canadian Televisions.
With an array of exciting Mystery Ingredients slated to shock us, the personable and charming McDermott explains to me this morning, "It's not the actual ingredients which are odd – I  can handle intestines and things like that".  "What makes this Show so interesting though  is the combination of Ingredients these Chefs are given – like for example, Strawberry JELL-O Powder and Marrow", throwing us a little tease of what to expect. A busy day of promoting deliciousness certainly wouldn't be possible without fuelling-up with some food first and he was headed to a popular Breakfast Spot on Bloor Street.
See a Promo Video below:
To learn more about CHOPPED CANADA, visit its official Website here.
Also, follow on Twitter here!
We had the pleasure of meeting Mrs. Dean McDermott, Tori Spelling this past June. More on that here.
See our awesome Snap with Billy by the gorgeous Shaw Media Holiday Tree:
CHOPPED CANADA premieres on Food Network Canada on Thursday, January 2, 2014 at 10:00 PM EST.
(Photo credit: Mr. Will Wong)
#FOOD: FOOD NETWORK CANADA ANNOUNCES HOLIDAY 2013 LINEUP!
We could all use some inspiration this Holiday Season, right Canada?  FOOD Network Canada has announced over 360 hours of Holiday Programming kicking-off Monday, November 25, 2013!
Among the star-studded Lineup include Holiday Editions of Diners, Drive-ins and Dives, Rachel Ray's Week in a Day, Trisha's Southern Kitchen, Iron Chef America, The Pioneer Woman, plus Specials from Gordon Ramsay, Giada De Laurentiis, Lynn Crawford and John Catucci!
Food Factory: The House That Santa Built
Monday, November 25 at 11pm ET/8pm PT
Encore Presentation Wednesday, December 4 at 9pm ET/6pm PT
Food Factory rings in the holiday season with the story behind some of our favourite Christmas treats. Viewers will discover how Santa's little helpers assemble four million gingerbread houses every year, how Christmas elves use 11,000 litres of spirits in their boozy nutty fruitcake, how 2,000 Belgian chocolate Santas are handmade in the lead up to Christmas, and how 125,000 litres of eggnog are pumped out in time for the holidays.
Food Factory: Yule Love This
Monday, November 25 at 11:30pm ET/8:30pm PT
Encore Presentation Wednesday, December 4 at 9:30pm ET/6:30pm PT
Food Factory unwraps the story behind some of our favourite seasonal sweets. Find out how 20,000 yule logs are hand rolled and decorated every season, how wildberry candy canes get their signature shape thanks to robotic elves, how a Scottish cookie factory bakes 20,000,000 shortbread cookies every week, and how 20,000 slabs of minty holiday bark are produced every day.
You Gotta Eat Here! – Happy Hollandaise
Friday, November 29 at 9pm ET/6pm PT
Encore Presentation Friday, December 13 at 9pm ET/6pm PT
'Tis the season to be jolly and You Gotta Eat Here! host John Catucci is trying hard not to let his hunger get the best of his Christmas spirit. So, if the perfect way to spread holiday cheer is by singing loud for all to hear, John's doing his part and revisiting some of his favourite chefs and restaurants from the show. He's spreading joy and even more hollandaise at Shine in Victoria, BC, telling everyone to forget the sugar plums and imagine a double decker sandwich dancing in their heads at The Early Bird in London, ON, and there's nowhere else you should go for a warm, Caribbean style Christmas pudding than way up north at Antoinette's in Whitehorse, YK.
You Gotta Eat Here! – Season's Eatings
Friday, November 29 at 9:30pm ET/6:30pm PT
Encore Presentation Friday, December 13 at 9:30pm ET/6:30pm PT
It's Christmas time and in the spirit of the season, You Gotta Eat Here! host John Catucci is giving a lot more than he is receiving. From Santa's lap, to a visit with the elves in the 'North Pole', John travels the country and revisits old friends from the show in their restaurants so he can share in how they cook up the most special of Christmas meals. John serves a heaping of festive treats at Jelly Modern Doughnuts in Calgary, AB, learns that where there's fresh seafood, there's more than one way to stuff a turkey at Saint John Alehouse, NB, and enjoys a real Italian Christmas with a traditional Tiramisu and Chocolate Salami for dessert at That Little Place By The Lights in Huntsville, ON.
A Pitchin' In Christmas
Monday, December 2 at 11pm ET/8pm PT
Encore Presentation Wednesday, December 11 at 9pm ET/6pm PT
Chef Lynn is nuts about Christmas and this holiday season she's decking the halls to the nines and whipping up an unforgettable Christmas feast! On the guest list is none other than her extended family made up of a few of her Pitchin' In friends. They'll all be bringing some of her favourite ingredients to cook with from heritage turkey, leg of Canadian lamb, to Vidalia onion cornbread all the way from Georgia. Be prepared to raise a glass of good cheer, laugh out loud at Chef Lynn's zany shenanigans and enjoy all the warmth and magic the season has to offer.
Chopped: Celebrity Holiday Bash
Tuesday, December 3 at 10pm ET/7pm PT
Encore Presentation Saturday, December 7 at 9pm ET/6pm PT
Actress Terry Hatcher, Anthony Anderson, Antonio Sabato, Jr. and Gilligan Island's Dawn Wells compete in the Chopped kitchen for their favourite charity. The party begins with sparkling cider and doughnuts in the first mystery basket. Wagyu steaks are served up for the entree round and the final moments of the competition are filled with drama and suspense as the competitors rush to get their plum pudding desserts plated.
Gordon Ramsay's Christmas Cookalong Special
Thursday, December 5 at 9pm ET/6pm PT
Encore Presentation Sunday, December 8 at 6pm ET/3pm PT
Gordon invites families to cook together in a Christmas cookalong special featuring a three-course festive feast of turkey with pork, porcini and sage stuffing; Madeira gravy; clementine carrots with freshly grated nutmeg; Brussels sprouts with chilli, lemon, garlic and toasted hazelnuts; and the perfect goose fat roast potatoes with garlic and rosemary. Plus, Gordon serves up a delicious starter of parsnip and pea soup with a walnut pesto, and a show-stopping ice cream snowball for pudding.
Rachael Ray's Week in a Day: Season's Serving
Wednesday, December 11 at 6pm ET/3pm PT
Encore Presentation Saturday, December 21 at 11am ET/8am PT
Rachael shows viewers how to feed hungry friends and family with five holiday worthy meals that can be made in just one day: Ruby Port Braised Short Ribs and Mashed Potatoes, Prosciutto Wrapped Pork Roast With Fennel and Golden Raisin Stuffing, Pastitsio With Lamb and Sausage, Winter White Coq Au Vin, and Risotto Timbale.
Iron Chef America: Ghosts of Holiday Ingredients Past
Thursday, December 12 at 10pm ET/PT
Encore Presentation Saturday, December 14 at 9pm ET/9:30pm PT
The Chairman unwraps his traditional holiday feast with a new first for Kitchen Stadium. Three teams featuring one Iron Chef and one celebrity Cooking Channel chef must cook with the most feared ingredients from previous holiday battles, in a battle of "Ghosts of Holiday Ingredients Past." Competing chefs include: Iron Chef Michael Symon & Ching-He Huang; Iron Chef Masaharu Morimoto & Gerry "G." Garvin; and Iron Chef Jose Garces & Bobby Deen.
The Pioneer Woman: Christmas Special
Friday, December 13 at 6pm ET/3pm PT
Encore Presentation Saturday, December 14 at 9am ET/6pm PT
Christmas is coming and it's a big day on the Pioneer Woman ranch. It's all about festive food, fun and family traditions. Host Ree Drummond celebrates the holidays by cooking up divine Cinnamon Rolls for Christmas gifts, and her little elves, the kids, are on delivery duty. Then the Drummonds hit the town for the annual Christmas parade of lights before heading back to the ranch for a fabulous feast of Prime Rib with Rosemary Salt Crust, elegant Duchess Potatoes, nine-hour Burgundy Mushrooms and scrumptious Whiskey Cream Sauce.
Rachael Ray's Easy Holiday Feast
Sunday, December 15 at 11am ET/8am PT
Encore Presentation Wednesday, December 18 at 7pm ET/4pm PT
Rachael Ray has come up with a holiday meal that's guaranteed to impress all of your guests…and you'll be impressed that with just a little planning, you can make the entire thing in under 60 minutes! At the centre of the table: Soy and Cider Brined Turkey on Toast Points with Maple-Soy Gravy paired with three delicious sides: Orange and Paprika-Scented Mashed Sweet Potatoes, Barbequed Corn Succotash and Roasted Sugar Snap Peas with Black Pepper.
The Pioneer Woman: Christmas is Coming
Monday, December 16 at 7pm ET/4pm PT
Encore Presentation Sunday, December 22 at 10am ET/7am PT
Everyone's invited to the Pioneer Woman ranch as the Drummonds count down to Christmas. Host Ree whips up a cozy and casual Rigatoni and Meatballs to eat while the family trims the tree, then she makes her mom's Holiday Bacon Appetizers — so she's stocked up for whoever drops by the ranch over the festive season. Santa's asked for chocolate this year when he comes down the chimney, so Ree shows viewers how to make incredible Chocolate Mint Brownie Bites.
Trisha's Southern Kitchen: Holiday Cookie Party
Monday, December 16 at 7:30pm ET/4:30 PT
Encore Presentation Sunday, December 22 at 10:30am ET/7:30am PT
Host Trisha Yearwood is joined in the kitchen by her dear friend Lisa and her daughters, "T-Bone" and Haley, for a Yearwood tradition, her annual holiday cookie swap. Together they make Sweet Tea for the bakers, then it's on to the cookies. There's bound to be a cookie to please everyone, when Trisha makes Snickerdoodles, Bess London's Pecan Tassies and lovely Iced Sugar Cookies.
Iron Chef America: Winter Ice Battle
Monday, December 16 at 11pm ET/8pm PT
Encore Presentation Saturday, December 21 at 9pm ET/6pm PT
Iron Chefs Bobby Flay and Jose Garces team up to battle Iron Chefs Masaharu Moriomoto and Geoffrey Zakarian in a frozen wonderland, where food must be served on elaborate plates carved from huge blocks of ice. Judges are actor Anthony Anderson, chef Alfred Portale and restaurant consultant Karine Bakhoum.
Giada's Christmas Dinner
Thursday, December 19 at 7pm ET/4pm PT
Encore Presentation Saturday, December 21 at 10am ET/7am PT
Giada and her family celebrate the holidays at Aunt Raffy's house in Aspen. Fun filled days in the snowy mountains begin and end with family meals, good cheer, and amazing food. The menu for the weekend includes traditional Italian struffoli, delicious straccoto (Italian pot roast), a special holiday French toast, and more!
Barefoot Holiday: Back to Brooklyn
Thursday, December 19 at 7:30pm ET/4:30pm PT
Encore Presentation Saturday, December 21 at 10:30am ET/7:30am PT
It's a trip down memory lane for Ina and Jeffrey with a day trip to Brooklyn visiting places old and new. The day kicks off with a fabulous breakfast, followed by a culinary tour of the city including a visit to the best pizza place in town, Franny's Pizzeria. Finally, it's back to East Hampton for a retro nightcap.
Restaurant: Impossible – Holiday: Impossible 2
Tuesday, December 17 at 11pm ET/8pm PT
Encore Presentation Saturday, December 21 at 10pm ET/7pm PT
This is Chef Robert Irvine's biggest mission yet as he and his team are heading to the Jersey Shore to transform not one, but two, locations that were devastated by Hurricane Sandy. With three days and $50,000 for the makeovers, Robert and his team will work to restore the LBI Pancake House to its former glory, and give the dedicated first responders of the Ship Bottom Fire Company a much deserved "thank you."
Sandwich King: Holiday Sandwiches
Friday, December 20 at 7:30pm ET/4:30pm PT
Encore Presentation Monday, December 23 at 12:30pm ET/9:30am PT
Most people associate the holidays with big roasts, but Sandwich King host Jeff Mauro isn't most people. He's got sandwiches on the brain when everyone else is in feast mode, and he's always thinking about ways to work with that holiday cheer. So he heads to his grandmother's house to learn the secret to her special holiday sausage bread and — of course — turn it into a sandwich. Say hello to the Sausage Bread Brunch Sandwich.
Diners, Drive-Ins and Dives: Tennessee Holiday Traditions
Friday, December 20 at 10pm ET/PT
Encore Presentation Sunday, December 22 at 5pm ET/ 2pm PT
Guy's digging into the unique holiday traditions in Hendersonville, Tennessee at a barbecue joint that serves up a traditional shoulder pull and a holiday ham with a fiery finish. And over in Nashville, Guy visits a tiny taco joint wraps up traditional Mexican tamales and unique quinoa sweet potato tacos.
Complete Schedule and Lineup here. Happy Cookin'!
(Photo credit: FOOD Network)
#SPOTTED: MARTHA STEWART AMONG CELEBRITY CHEFS IN TORONTO FOR 2013 DELICIOUS FOOD SHOW
From the same Creators as the ever-popular One of a Kind Show, comes the Delicious Food Show, now in its second year. Taking place over three days this weekend at the Better Living Centre on Canadian National Exhibition grounds, the Event features 300+ Exhibitors, Workshops and appearances from a Who's-Who of Canadian Celebrity Chefs including Mark McEwan, Chuck Hughes, Lynn Crawford, David Rocco and Nadia G.
In Toronto today to kick-off the Show was Multimedia Mogul Martha Stewart, who in addition to demonstrating a Cake-Baking in support of her latest Cookbook, Martha Stewart's Cakes, also met with 100 Fans who purchased the Book on-location. Gracefully, she zipped her way through the line, armed with a Sharpie and an enamouring smile, occasionally looking-up to pose for a quick Snap.
Earlier in the day, Stewart fielded questions from a mixture of Digital, Online, Print and Television Media as she reflected on her own Success Story, giving-out tips for on how to be a craftier Entertainer at home to Guests. On the influence of Online Media in this day and age, she says "There are many Bloggers imparting knowledge to a lot of people and I think that certainly is the way of now and the future.".
I asked Stewart from her Collection of Cake Recipes, which she'd recommend for those like me who are constantly on-the-go with little time to bake. "I'd start with one of the Skillet Cakes or a simple Bundt Cake which has  a total of five ingredients. It's pretty foolproof", she states. "As long as you have an oven and a mixer, you're set".
She also touches upon her  influences and in addition to ensuring that her Driver always takes a different route when driving through New York City each day so that she can soak-up new inspirations, she reveals, "Great Chefs inspire me. I eat out a lot and I'm constantly visiting with great Chefs and Bakers.  I  appreciate the knowledge they impart.".
On entertaining with little notice, Stewart swears by some good, strong Cocktails served to Guests on a  tray. "The Caipirinha is a great Icebreaker, as is the Bourbon Sour, or even an icy Martini", proclaims the Domestic Goddess.
Opening its doors at 11:00 AM, Patrons enjoyed some fabulous offerings at super-reasonable price points from popular Local Businesses. Delectable Oysters from Oyster Boy; scrumptious Meat Pies from Kanga, buttery Lobster Rolls from Buster's Sea Cove Food Truck; always amazing Tacos from Gourmet Gringos' Food Truck; Lobster Guacamole from Canyon Creek Chophouse and positively delectable Macarons, Cookies, Lemon Meringue Tarts and Cakes from Petite & Sweet, which had even Stewart raving as she cut into a Celebration Cake designed by them to ring-in the occasion.
I found myself obsessed particularly with Soda Stream, a do-it-yourself-at-home Soda Machine with an array of available Syrups ranging from Kool-Aid to Crystal Light.  I even enjoyed a Killer Mojito made from the Machine and it was one of the best I've ever had. I will not deny that I also was a little excited to see an array of British imports available via Mrs. Bridges' British Bakery and I do admit to stocking-up on some Marks & Spencer Cookies, while noticing a super-cool variety of Goodies including a never-seen-before Maltesers Chocolate Bar.
I had the pleasure of getting a quick Snap with Stewart who for a long time now has been an Idol to me, having religiously watched her The Martha Stewart Show when it was easily available in Canada, and also owning a few of her Books including The Martha Rules, for aspiring Entrepreneurs. Her Drivers were seen throughout the day ushering-in gifts and purchases from Vendors at the Delicious Food Show, while her Security Guards ushered her speedily into her Vehicle after another walk through the Show as the rain began to come down and  the number of Onlookers grew.  "Okay, we've gotta be quick!  I don't want to stand in the rain!", she said after telling me earlier in the day we'd snap a Photo at some point and although in a hurry, she was amazing still  to make an exception for one Photo.   She is just stunning.

For more on the Delicious Food Show, click here for a list of Vendors, Tickets and the official Schedule.
Follow on Twitter here also!
(Photo credit: Mr. Will Wong)